With the start of the New Year the Southwest Branch comes to life like an arroyo after strong desert rains. This season the branch welcomes some new faces among the familiar ones from the fall. Starting this January are our new Issue Room manager Charlotte, our new Transportation manager Bryan, and our four eager interns Dustin, Adam, Allie, and Slaton. Also new to the Branch are the students of the Southwest Outdoor Educators course, the Lightweight Backpacking course, and the first Semester course. All three course groups have successfully arrived at the Branch, geared up, and are currently in the field backpacking through the wilds of Arizona.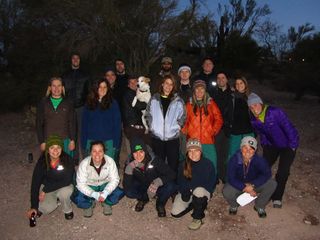 Outdoor Educators Course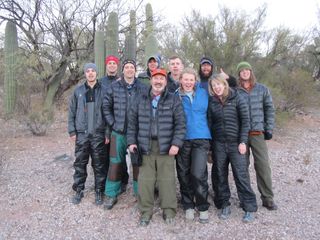 Lightweight Backpacking Course
The Southwest Semester course and the Lightweight backpackers are in the rugged Galiuro Mountains of the northeastern Sonoran Desert, while the Outdoor Educator course is exploring the KOFA wilderness of western Arizona. During their time in the mountains the students will learn the skills necessary to live comfortably in the wilderness no matter what challenges the terrain and weather may have in store. Map reading, natural science, and backcountry cooking are just a few of the many concepts that these folks will cover during the next few weeks. Most importantly they will learn leadership skills that will prove invaluable in creating a positive experience while in the backcountry, as well as in life beyond the mountains of Arizona.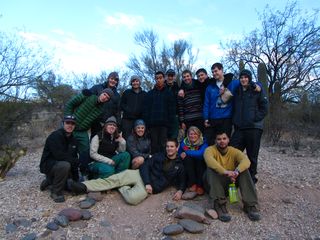 Spring Semester Course (1/11/2011)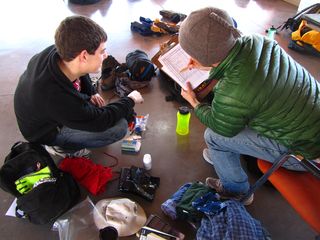 Michael looking over his gear with Instructor Ryan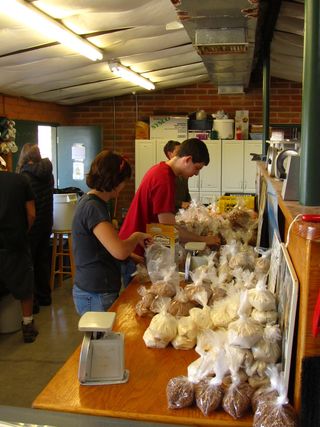 Semester Students packing rations for the field