On October 18th, the in-town staff at NOLS Southwest spent the afternoon donating some time for a great cause. We set out to meet up with Eric and Suzanne Dhruv, Directors of the Ironwood Tree Experience, (ITE) which is a local non-profit in Tucson. ITE is part of Prescott College's Center for Children in Nature, and their mission is to connect teens with their community through experiences in nature.
We think that these folks are top notch and were all excited to get out of the office for the day and get dirty helping them landscape and clean up one of their GreenLot projects.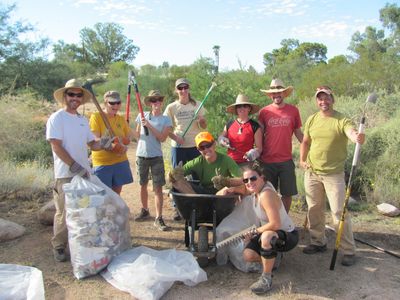 GreenLots are urban spaces in which ITE students and the community actively contribute to create natural habitat for youth and for wildlife. They believe that natural play spaces are integral to the creative development and wellness of kids. The ITE students are involved in all aspects of the GreenLots project from research, planning suggestions and design to implementation and maintenance.
ITE currently has two Greenlots and we ended up heading over to the one located on the northeast corner of Broadway Blvd. and Country Club Rd., which is a fairly busy Tucson intersection. Eric told us that over 50,000 vehicles pass by this space each day.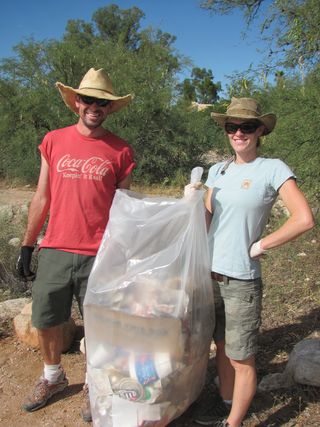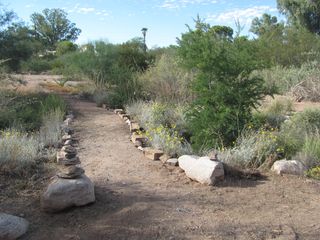 We spent about three hours picking up trash, trimming back mesquite and creosote bushes, and creating new entryways into the lot for passersby. It was a rewarding experience and we left the day feeling good and pondering the decline of natural "wilderness" spaces for youth in the U.S. today.