We're back with the second installment of student interviews. Friday morning we grabbed two students while they de-issued gear and asked them about their
Wind River Wilderness
courses. Still unshowered but in good spirits, Ali Patillo from Atlanta and Anna Waldeck from Pittsburugh shared some of their course highlights. We spoke to Ali first.
What was a high point of your course?
The first sunny day after a week of snow. And eating fresh oranges after our first re-reation.
What about a low point? On the 5th day of our course we were in a field of snow after 8 hours of hiking and couldn't find a place to camp...but we made it.
What was the best meal you made? We made a pizza with summer sausage and used a whole block of cheese. Then the next morning we made chocolate chip pancakes.

What's your favorite "system" that you developed? One night my wool socks burned while we were sitting by the fire, so I used them as Kleenex for the rest of the course. [This takes the cake for the most creative system we heard about.]
Would you do it again? Yes. Maybe in a month though when the weather's a little warmer.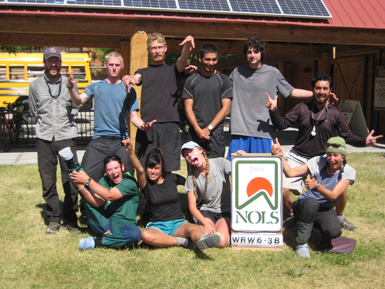 The weather was a topic of much conversation among students coming back. We chatted with Anna about her snowy course next.

What was a high point of your course? Climbing Wind River Peak. A low point? The weather. There was SO much snow. I don't think any of us were really prepared for the amount of snow.
What were some of the coolest things you saw? We saw a moose, a porcupine, and a fox. It was nice to see animals in all the snow.

Is there anything you wouldn't tell your mom about your course? (Sorry, mothers out there.) I don't think so..I tell my mom everything.
What was the best meal you made? The fish fry. We caught some fish and grilled them over a fire.

And lastly, our personal favorite question and answer: If you had to come up with a party theme for your course, what would it be? "It's always winter and never Christmas."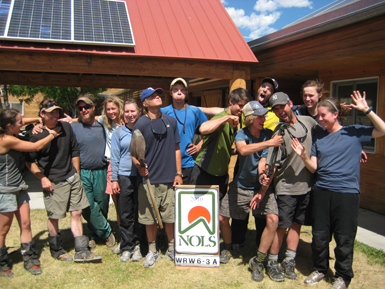 It's exciting to see students and instructors returning from the field dirty and happy. Welcome back, Wind River Wilderness 6/3!