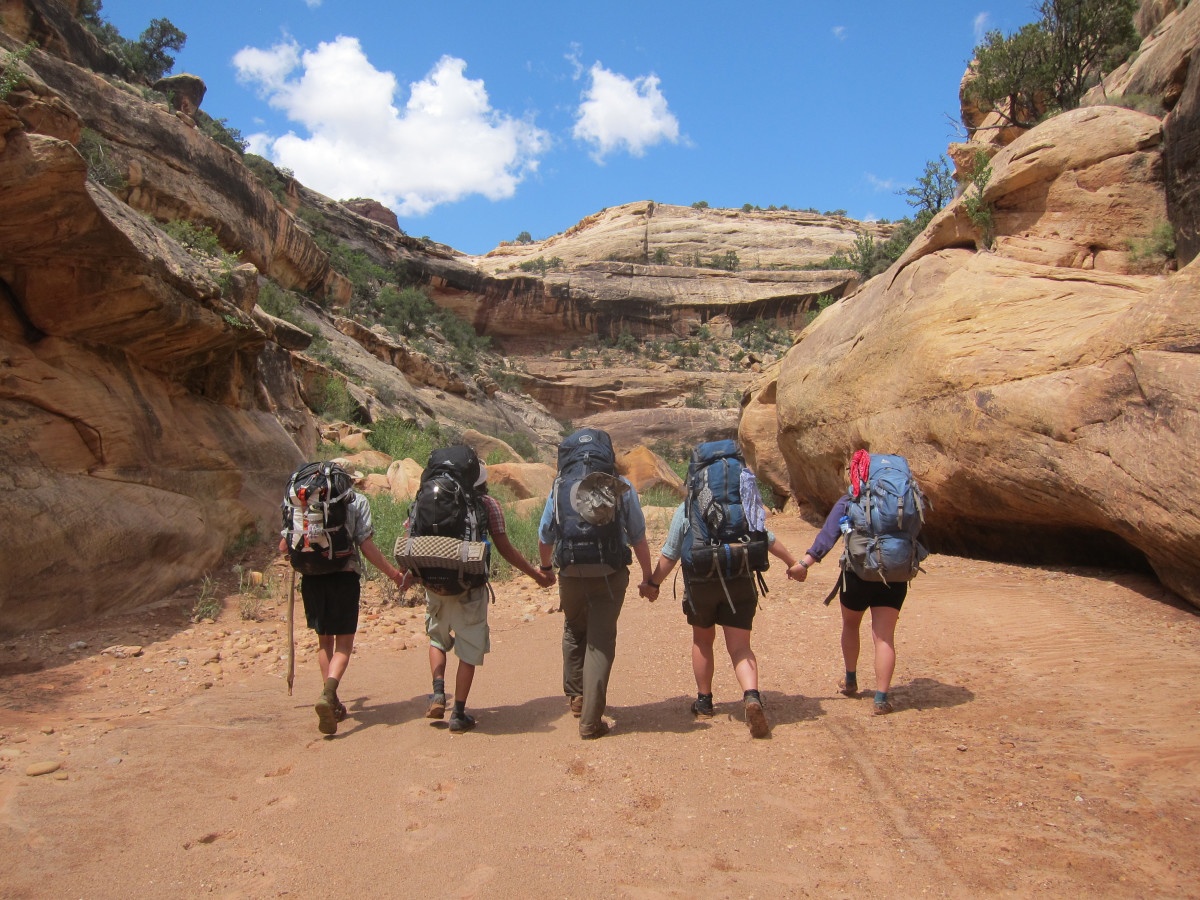 Photo by Lindsay Nohl.

Don't let the price tag for a NOLS course stop you from applying. You can apply for scholarships through NOLS and elsewhere (check with your university or college).
Here's news about some of our latest scholarship recipients.
Through NOLS' partnership with the University of North Carolina-Chapel Hill's Morehead-Cain Scholars program, NOLS has had the privilege of taking many Morehead-Cain scholars through wild places.
Recently, Morehead-Cain scholar Jarrard Cole posted a video of his journey—a sea kayaking trip through Prince William Sound in Alaska. This coming fall, the program will welcome Kaddu Martin Ssekibakke from Kiteezi, Uganda. Kadu Martin took the 16 and over Alaska Sea Kayaking course in 2009, and is taking the Pacific Northwest Backpacking course next month.
Micolleen Yazzie, Lauralita Garcia, and Tiffany Shroulote from New Mexico
have been awarded scholarships through NOLS and the National Indian Youth Leadership Project (NIYLP) to participate in courses this summer. Micolleen is headed to Alaska next month for the 30-day Alaska Backpacking course, and Lauralita and Tiffany are heading to Idaho for the Idaho Backpacking Adventure for 14- and 15 year-olds. The NIYLP is a non-profit that empowers Native American middle school youth through culture-based adventure and experiential education.
Adam Kruse, a junior anthropology major at Iowa's Luther College, has been awarded a Steven Mark Anderson Scholarship. Adam is involved with Backyard Wilderness
Pursuits, has organized cancer benefit events and regional running events, has volunteered as a translator for the local police department and food pantry, worked in refugee integration, and is in the process of forming a nongovernmental organization in Argentina. He is also earning his pilot's license, to boot. Adam is heading to Alaska as I write to attend the Alaska Mountain Instructor Course, and is heading to the Himalayas this fall to spend a Semester in India with NOLS.
And these are only examples of some of NOLS' scholarship recipients in 2010.
Take a look at all NOLS expeditions here.
Editor's note: Post updated 9/26/2018
Aparna is a NOLS instructor and has been the PR and Marketing Intern, PR specialist, and the Diversity & Inclusion manager at NOLS. She is a founding partner of The Avarna Group (theavarnagroup.com).